Pastor Appreciation Sunday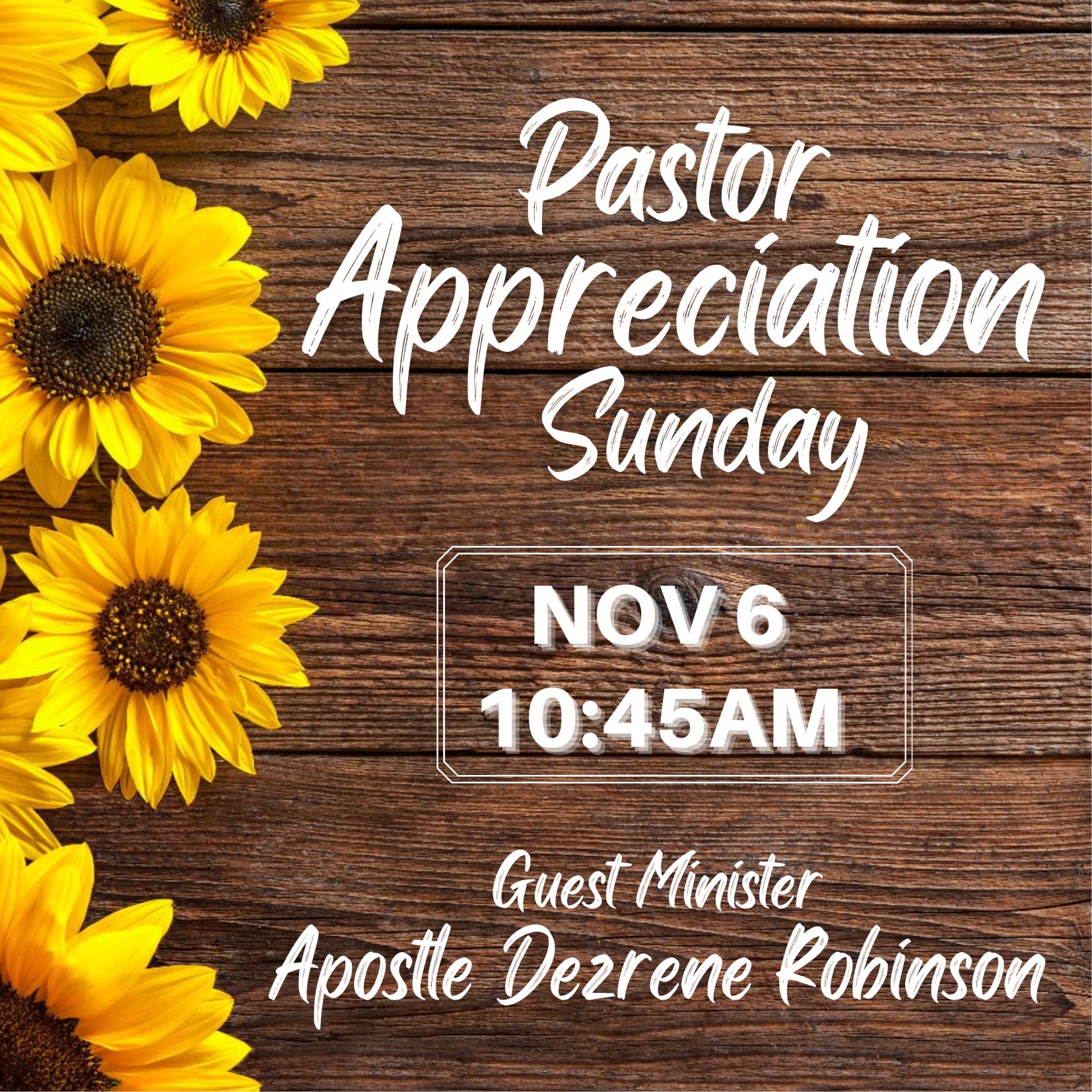 Join us for a special Pastor Appreciation Sunday to honor Apostle-Pastor JoAnn and Pastor Jack. We welcome Guest Minister Apostle Dezrene Robinson with a special presentation from the kids and youth followed by a celebration lunch! 
And I will give you shepherds after my own heart, who will feed you with knowledge and understanding.
We look forward to seeing you!