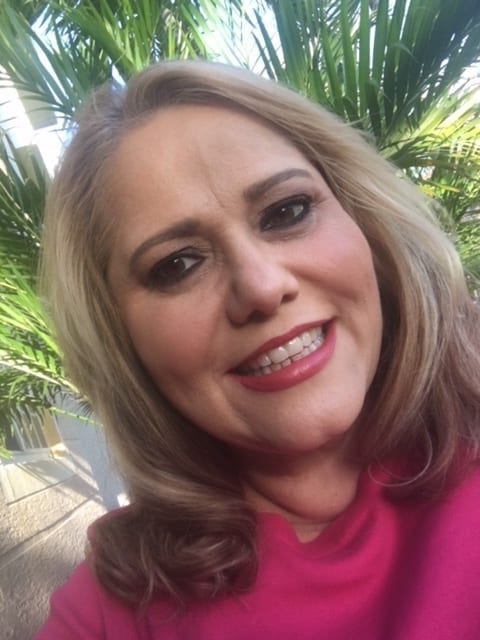 Pastor JoAnn Risher, Senior Pastor
Pastor JoAnn was born and raised in Brooklyn and Staten Island, New York, She is a Senior Pastor, called to the ministry at the age of five and entered into the ministry at the age of 19. She graduated from Zion Bible College now known as Northpoint Bible College, Haverhill, Massachusetts. She married Jack Q. Risher on October 10, 2020. Together they serve in Leadership at House of Hope Church.
They both have children from previous marriages a son Daniel Graves, a daughter Jessica Risher and two granddaughters, Emma and Ambra.
As a true Psalmist, Pastor JoAnn loves to lead people into the presence of God through song while playing the piano is a true outlet of Spirit led creativity and her heart of love for the Lord Jesus Christ.
You can hear her prophetic worship on her new release, Soaking in the Threshing Floor.
As an Apostolic Pastor her focus is to establish a center at House of Hope Church and her leadership in Arise Apostolic Ministers Fellowship. Her mission is to help people step into the full nature of their calling. Learning how to walk with God in complete understanding of who they are and how to walk in destiny as a child of the King, realizing their full potential as servants of God.
As a Prophet she brings timely words to the church and to the body of Christ. As a prophetic artist, she paints as the Lord imparts prophetic words. You can see some of her art in her office.
As a servant and minister to her church family, Pastor JoAnn strives to help people experience the full nature of God that comes through a love filled relationship with Him. She believes each person has a God ordained destiny to live out in the Kingdom of God
As a teacher of God's word, she unfolds the word to bring people into a greater understanding of who God is to them as well as who they are to God. Helping people unfold the truth of God's word and bring them to complete deliverance and faith in the Kingdom of God. Teaching this community of believers and our Arise Ministry Training School to be an example to the world through devotion to God, freedom in the Spirit and carriers of His healing and deliverance to the world around them.
As a servant of God, Pastor JoAnn's desire is that everyone who calls House of Hope their church will find a spiritual home where they come to seek refuge, experience the love of the Father and the loving forgiveness of the Savior. Her hope is to be a part of building a community of believers that show the love of God, reaching out to the world around them.